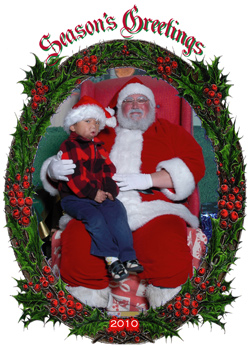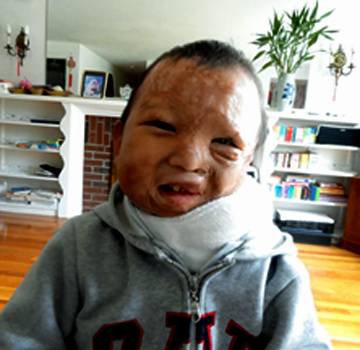 Liu ShiWei
ShiWei's family home, like many homes in rural China, is a dry mud hut with no central heating or cooling systems, and no running water. Their home's cold dirt walls are warmed in winter by an open fire inside their common room. ShiWei's mother must constantly search for firewood to heat the dirt walls of their home, which is what she was doing on December 28, 2007.
ShiWei, swaddled tightly in blankets inside his crib, was eleven months old on December 28 when he was placed by the fire to keep warm while his mother went to fetch firewood. Once outside, ShiWei's mother heard a crackle and a wail. The fire had popped, igniting ShiWei's swaddling blankets. The synthetic material of his blankets melted, badly burning his face, neck, and arms.
ShiWei was accepted as an acute care patient at the Shriners Hospital for Children in Boston, Massachusetts in the summer of 2009. Since then, ShiWei has been admitted to Boston three times for surgeries to correct contractures of his mouth, face, and neck. ShiWei is now three years old, and will be provided free surgical and orthopedic care by the Shriners until he reaches twenty-one years of age.