Executive Team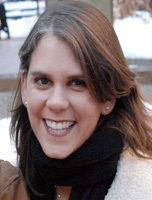 Brecken Chinn, Ph.D.
Executive Director
Brecken Chinn, Ph.D. is the Founder and Executive Director of HandReach. With an academic and professional career in communication, international affairs, and educational development, her dream is to bring the best hands in the world together to address the devastating loss of human capital caused by untreated trauma injuries. Dr. Chinn finds her greatest inspiration in her adopted daughter Zhou Lin ("Jolene"), who at age 11 survived an explosion that nearly cost her legs and hands. Jolene, now an honors graduate of Dean College, has fully recovered and assists with HandReach's outreach, event planning, and international work, as well as serving on the Board.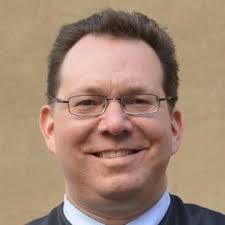 Dr. Tim Fish,
DNP, MBA, RN, CENP


Chief Operating Officer, Africa Program Director

Dr. Fish is a Registered Nurse with an extensive background in multiple pediatric specialties, organ recovery for transplantation, nursing management, and biotechnical product research and development. He graduated with a Doctor in Nursing Practice from the University of San Francisco and received a MBA from Pepperdine University. Tim is currently employed in the biotech focusing on drug safety. He has published and has been an invited speaker on topics relevant to nursing as well as scientific communication. He has been recognized multiple times with "Building the Best", "Driving for Results", and "Outstanding Wisdom Leader" awards. A native of California, Tim relocated to Massachusetts with a desire to offer his skills to a non-profit organization with a clinical and educational focus. Handreach is a natural fit.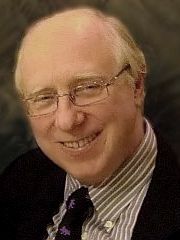 Stephen McIntosh, MA, MBA
Chief Financial Officer
Stephen has spent his career in technical writing, product management, and marketing in the computer security field at Leidos Cyber (current), Lockheed Martin Industrial Defender, Fidelity Investments, HP (DEC), and several start-ups. He holds an MBA from Boston University, an MA in Psychology from Bucknell, and BA from Williams College. Steve also holds professional certifications in computer security (CISSP) and software technical writing. For fun, he sings tenor in a Boston area chorus.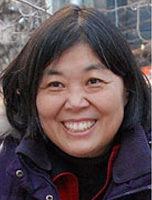 Qi McIntosh
China Program Director
Born and raised in Beijing, China, Qi McIntosh has called Massachusetts home for over 20 years now. She has built a successful career as a software developer with Oracle and HP (Digital Equipment Corporation). Qi graduated from Nankai University with honors in math. Through her deep dedication to HandReach, she strives to pass on her good fortune by enriching the lives of wounded children.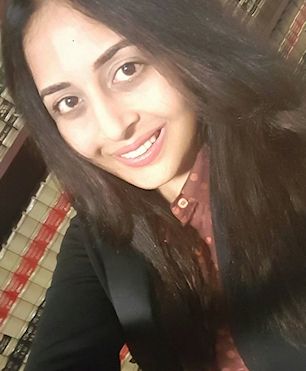 Rabia Bakhtavar, LLB
South Asia Program Director
Attorney Rabia Bakhtavar works on issues of social inequality, discrimination and equal access to justice for people from marginalized communities. On the Executive Committee of Pakistan Justice Network (PJN), she advises the recently launched Female Governed Dispute Resolution Center (FGDRC) in Islamabad, Pakistan, the first of its kind in that region. Rabia, who was wheelchair-bound herself for a period with a serious spinal injury, is committed to bringing quality medical care facilities to those that need it most. Rabia will be working closely with the South Asia project, particularly in helping to launch a state of the art burn care facility in Pakistan. She has a BA with Honors in Political Science from York University in Toronto and an LLB from the University of London.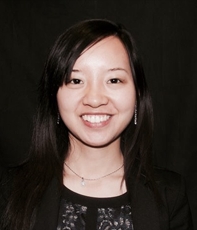 Jolene "Zhou Lin" Chinn Swartz
Board Member
Jolene graduated summa cum laude in Arts and Entertainment Management from Dean College. She served as the original inspiration for HandReach to launch its Children's Healing Initiative and focus its mission on burn and trauma care through her inspiring journey of recovery from her own burn injury, which she sustained in a kerosene explosion at age 11, affecting the lower 55% of her body. A gifted graphic designer and master of bookkeeping, Jolene has chosen to dedicate her volunteer efforts to HandReach through accounting and donor relations, hoping to enhance her ability to further nonprofit efforts benefitting other young burn survivors worldwide.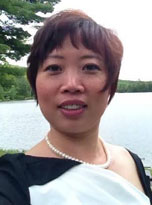 Dr. Li Li, DPT, MBA
Board Member
Dr. Li Li is a physical therapist bringing a unique blend of outstanding patient care and excellent entrepreneurial acumen to HandReach's clinical program. She graduated with honors as a Doctor of Physical Therapy from Northeastern University and received her MBA from Babson College. A Board member of the Massachusetts chapter of the American Physical Therapy Association, Li has established her own physical therapy clinic serving the Asian population in the greater Boston area. Li is recognized as a top physical therapist in Boston who understands both Western and Eastern cultures, and was the first recipient of the American Physical Therapy Association's "Cultural Diversity Award" in 2012.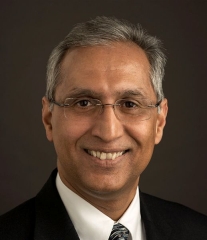 Dr. Shekhar Wadekar
Board Member
Dr. Wadekar is a successful entrepreneur with an extensive background in medical technology, optics, imaging and anatomic pathology. Dr. Wadekar has held senior management positions--CEO, President, Managing Member or Director--for several medical technology companies including coSlide, AccelPath, Phoenix India Acquisition, Traxyz Medical, and MadMax Optics. A charter member of TiE, Shekhar holds a PhD in Electrical Engineering from the University of Delaware, an MBA from New York University, a Masters in Metallurgy also from Delaware, and a Bachelor of Technology from India Institute of Technology.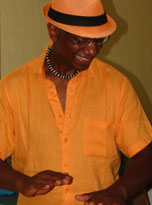 Otha Day
BeatBrigade Director
Otha Day, a gifted drum instructor, facilitates fun and lively drum/rhythm circles with the deep belief that rhythm has the power to build community, create joy, and promote healing and well-being. Working with groups of 2 to 2000, he promotes awareness of rhythm in every act of living starting with your HeartBeat, the Rhythm of your soul. Besides his HandReach work, Otha leads drum and rhythm circles for corporate and business events, sports teams, colleges, libraries, schools, wellness environments, summer camps, community celebrations and religious groups through his a private practice, Drum to the Beat. Otha also teaches at several schools in the Berkshires and Southern Vermont including Williams College. He is also an accomplished pianist.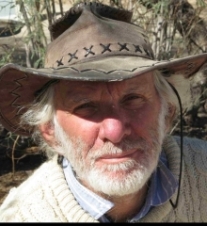 Jack Bybee
Outreach Coordinator
Jack Bybee, a Lead Technical Writer, was born and raised outside Cape Town, South Africa. He left the scourge of apartheid for the US in 1982 to work under contract for various clients in the Northeast and Arizona. While in South Africa, Jack helped many disadvantaged individuals and families to cross racial barriers imposed by apartheid, and was met with fierce police resistance. Jack believes that knowledge is power and thoroughly enjoys research and helping others. A very deep metaphysical near-death experience left him with the knowledge that energy (Qi) binds all humanity, and in this is his desire to help. Through HandReach, he is realizing this ability – it is the most satisfying work he has done for a long, long time.

Outreach Team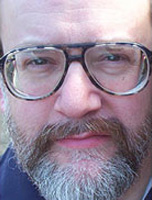 Julian Thake
Julian is a retired schools administrator and who spent the greater part of his career arranging education for kids with all kinds of special needs. He believes very strongly that we are all part of one another, and helping HandReach is a great way of putting that belief into practice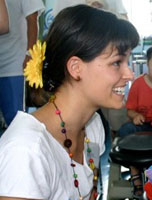 Laura Smith
Program Coordinator
Sharing a deep commitment to growth, healing and transformation, art educator Laura Smith facilitates artistic processes with communities and individuals. Having spent three years working with communities in Central America, Laura is currently working on a Masters degree in Expressive Therapies at Lesley University in Cambridge, MA. Serving also as HandReach's Program Coordinator, Laura is looking forward to gaining a new perspective about the impact that drumming, the expressive arts, and holistic approaches in a clinical setting can have on healing and resilience.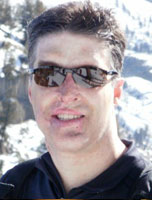 George Goodwin
Research Coordinator
After graduating from the University of Chicago with a B.A. in Political Science, George went to Japan for work as an English teacher, during which time he was hit by a drunk driver and his car engulfed in flames, resulting in months of burn treatment and reconstruction in Japan. George returned to the United States in 2006, and since 2007 has been a graduate student in Public Health at the University of Nevada. George says, "Having been through the process of surviving burns over 60 percent of my body, I can say that I am intimately familiar with the process of burn recovery, and that it is anything but easy. I'm happy to offer support, information, or help as I can to anyone who has been though a similar situation." George volunteers as HandReach's Research Coordinator, linking the organization with burn prevention and treatment efforts across the globe.

Board of Directors
Dr. Brecken Chinn
Dr. Tim Fish
Jolene Chinn Swartz
Stephen McIntosh
Qi McIntosh
Li Li
Monica Pessina
Geri McEachern
Brock McConkey
Executive Director
COO
Board Vice President
CFO
China Program Director
Rehabilitation Committee
Nursing Committee
Orthopedic Committee
Orthopedic Committee

Board of Advisors
C. Scott Hultman, M.D., M.B.A., F.A.C.S.
J. Alan Chambers, M.D.
Robert Sheridan, M.D.
Stephen Gardner, M.D.
Robert Schneider, O.T.R./L, C.H.T.
Suzanne Curley, O.T.R./L, C.H.T.
Gleeson Rebello, M.D.
Li Li, C.P.T.
Lorna Hayward, EdD., MPH, C.P.T.
Ann Charrette, PT, DPT, MS, PCS
Monica Pessina, Ph.D., MEd., OTR
Brock McConkey, C.P.O.
UNC Chapel Hill
Mass General Hospital
Shriners Hospital for Children
Harvard/Massachusetts General Hospital
Bethesda Hand Rehabilitation
Mass General Hospital
Harvard/Massachusetts General Hospital
Northeastern University
Northeastern University
MCPHS
Boston University, Massachusetts General Hospital
Shriners Orthopedic Hospital