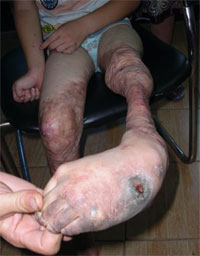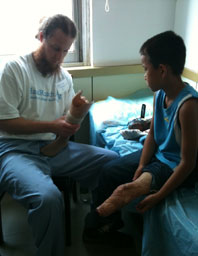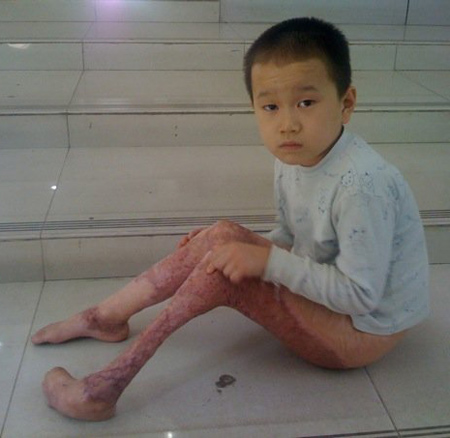 Deng Jun
Jun was a normal six-year-old boy who loved active play when his pants leg brushed just a little too close to his home's heater. His pants caught fire, and the synthetic material melted to the skin of his left leg. 38% of his body skin suffered second- and third-degree burns.
Over the course of the next year, Jun was shuttled through three hospitals and five surgical procedures, with countless hours of physical therapy and rehabilitation needed. When Jun's deformed foot was discovered to have gangrene, HandReach immediately paid for the needed amputation, and continues to provide him with prosthetics fittings.
Now nine years of age, Jun walks 3 kilometers each day to attend school, and he lives and plays normally – just as he used to.