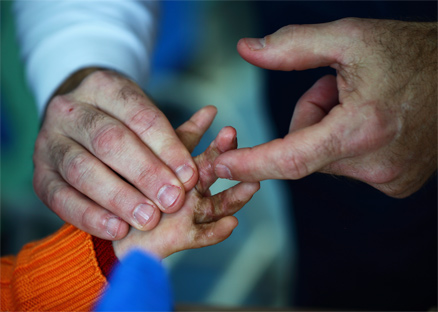 There are several ways to get involved with HandReach's programs. Depending on your available time and inclinations, we welcome you to:
Donate
Donations from people like you are what allow HandReach to survive and flourish. Click on the Donate tab to donate to one of our programs or to join our monthly giving subscription.
Volunteer
There are several ways to volunteer your time, whether it be for a single event or for a lengthy period. Click on the Volunteer tab to find out more!
Host Your Own Event
One of the best ways to help HandReach is by hosting your own event to benefit HandReach in your hometown. Event types are flexible, therefore allowing you to combine your passion for helping children in need with your outside interests. We'll work with you to create a fun and exciting event - click on the Host Your Own Event to see how!
Join the Cause
Our Join the Cause page features information about upcoming and active online campaigns, petitions, and events. Let's work together to accomplish our shared goals - click on the Join the Cause tab to get started!