Executive Team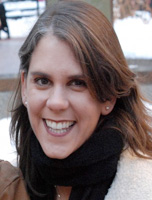 Brecken Chinn, Ph.D. (1969 - 2019)
Founder
Brecken Chinn, Ph.D. was the Founder of HandReach. With an academic and professional career in communication, international affairs, and educational development, her dream was to bring the best hands in the world together to address the devastating loss of human capital caused by untreated trauma injuries. Dr. Chinn found her greatest inspiration in her adopted daughter Zhou Lin ("Jolene"), who at age 11 survived an explosion that injured her legs and hands. Jolene now carrys on her mother's work serving as HandReach Vice President and Board Member.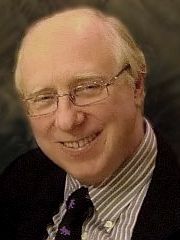 Stephen McIntosh, MA, MBA
President and Treasurer
Having volunteered in HandReach administration for over a decade, Stephen has watched severely injured toddlers grow to become talented, contributing teens thanks to continuing surgical and orthopedic treatment at Shriners Hospitals for Children. After a career in high-tech technical writing, marketing, and finance, he now volunteers as President of HandReach and Treasurer of his local church. He holds an MBA from Boston University, an MA in Psychology from Bucknell, and a BA from Williams College.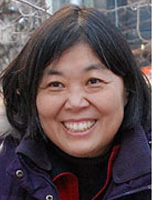 Qi McIntosh
Secretary and China Program Director
Qi holds a deep and abiding commitment to HandReach and to enriching the lives of wounded children. She graduated with honors in math from Nankai University, China, and has built a successful career as a software developer.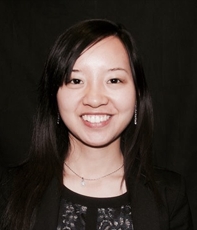 Jolene "Zhou Lin" Chinn Swartz
Vice President and Board Member
After earning a Bachelors degree in Management from Dean College, Jolene started working with Association of Air Medical Services and the MedEvac Foundation International in Administration, Finance, and Event Registration. She served as the original inspiration for HandReach to launch its Children's Healing Initiative and focus its mission on burn and trauma care through her inspiring journey of recovery from her own burn injury, which she sustained in a kerosene explosion at age 11, affecting the lower 55% of her body. Jolene has chosen to dedicate her volunteer efforts to HandReach through accounting and donor relations, hoping to enhance her ability to further nonprofit efforts benefiting other young burn survivors worldwide.

Outreach Team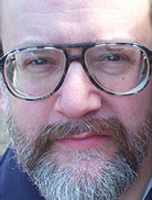 Julian Thake
Julian is a retired schools administrator and who spent the greater part of his career arranging education for kids with all kinds of special needs. He believes very strongly that we are all part of one another, and helping HandReach is a great way of putting that belief into practice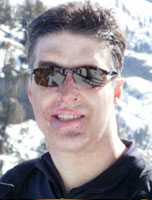 George Goodwin
Research Coordinator
After graduating from the University of Chicago with a B.A. in Political Science, George went to Japan for work as an English teacher, during which time he was hit by a drunk driver and his car engulfed in flames, resulting in months of burn treatment and reconstruction in Japan. George returned to the United States in 2006, and since 2007 has been a graduate student in Public Health at the University of Nevada. George says, "Having been through the process of surviving burns over 60 percent of my body, I can say that I am intimately familiar with the process of burn recovery, and that it is anything but easy. I'm happy to offer support, information, or help as I can to anyone who has been though a similar situation." George volunteers as HandReach's Research Coordinator, linking the organization with burn prevention and treatment efforts across the globe.

Board of Directors
Stephen McIntosh
Jolene Chinn Swartz
Qi McIntosh
Brock McConkey
President, Treasurer
Board Vice President
Secretary, China Program Director
Board Member

Board of Advisors
C. Scott Hultman, M.D., M.B.A., F.A.C.S.
J. Alan Chambers, M.D.
Robert Sheridan, M.D.
Stephen Gardner, M.D.
Robert Schneider, O.T.R./L, C.H.T.
Suzanne Curley, O.T.R./L, C.H.T.
Gleeson Rebello, M.D.
Li Li, C.P.T.
Lorna Hayward, EdD., MPH, C.P.T.
Ann Charrette, PT, DPT, MS, PCS
Monica Pessina, Ph.D., MEd., OTR
Brock McConkey, C.P.O.
UNC Chapel Hill
Mass General Hospital
Shriners Hospital for Children
Harvard/Massachusetts General Hospital
Bethesda Hand Rehabilitation
Mass General Hospital
Harvard/Massachusetts General Hospital
Northeastern University
Northeastern University
MCPHS
Boston University, Massachusetts General Hospital
Shriners Orthopedic Hospital